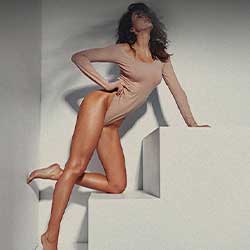 ELEVATED BODY CONTOURING
& WELLNESS
ELEVATED BODY CONTOURING & WELLNESS
Welcome to the Leading Luxury Medical Spa in Sherman Oaks
Discover new power and confidence in your body at Contour Room™️. Our Med Spa is conveniently located in Sherman Oaks, CA. Contour Room™️ uses hi-tech technology and holistic, customized treatments to help clients achieve their desired results. We combine the art and science of body sculpting to create harmony, beauty, and optimal wellness. Do more for your body today and book a consultation with us at the Contour Room™️.
The first and only FDA-cleared body contouring method to build muscle and reduce fat in easy, non-invasive 30-minute treatments. Strengthen muscles, reduce unwanted fat, and lift and tone the buttocks with revolutionary HIFEM and RF technology. Break through stubborn fat and contour a stronger physique.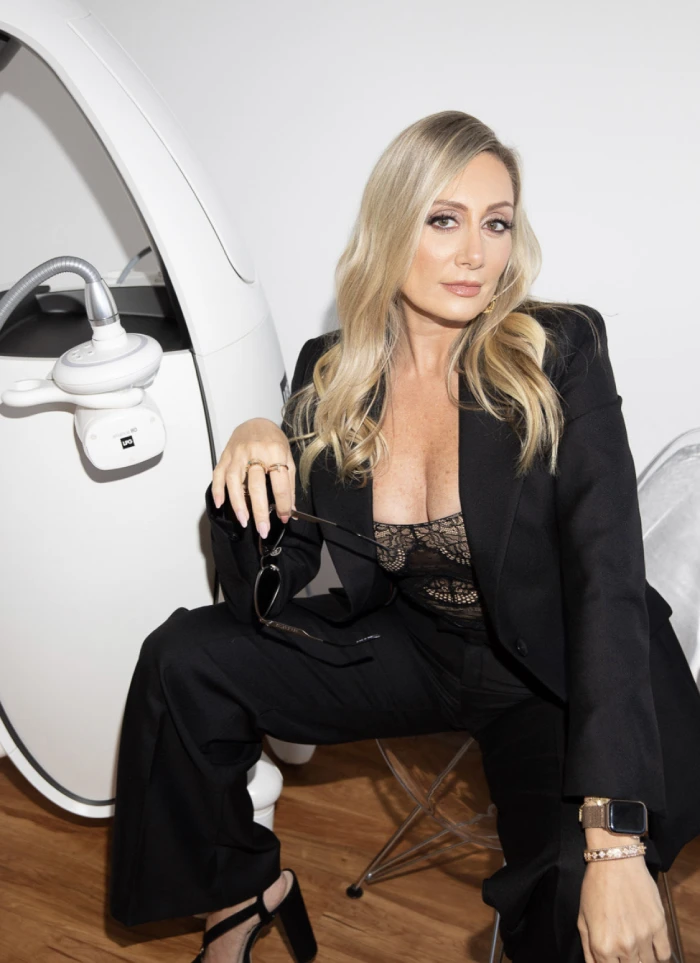 A comprehensive, FDA-approved therapy that improves the appearance of cellulite, enhances fat reduction treatments, and boosts collagen and elastin production. Treatments stimulate blood and lymphatic circulation by applying pressure to the skin and underlying fat. Enjoy healthier looking, more youthful skin with Endermologie.
Improve the firmness, texture, and tone of your skin with painless, non-invasive treatments. Z Wave safely and effectively reduces cellulite, stretch marks, and scars in cellulite-prone and fatty areas. Get incredible skin rejuvenating results that last with radial pulse therapy from Z Wave treatments.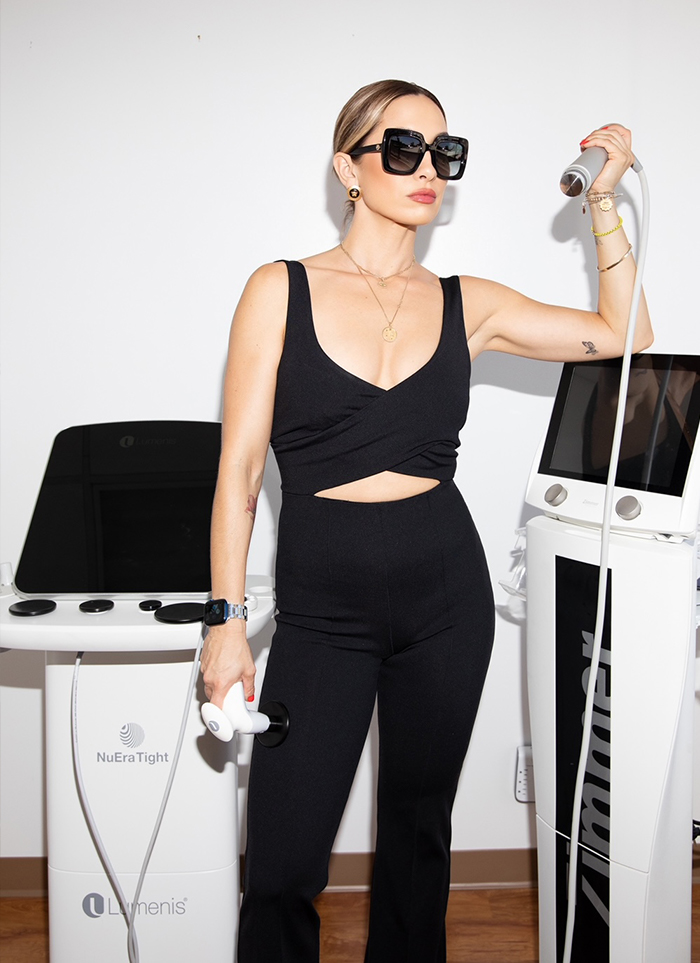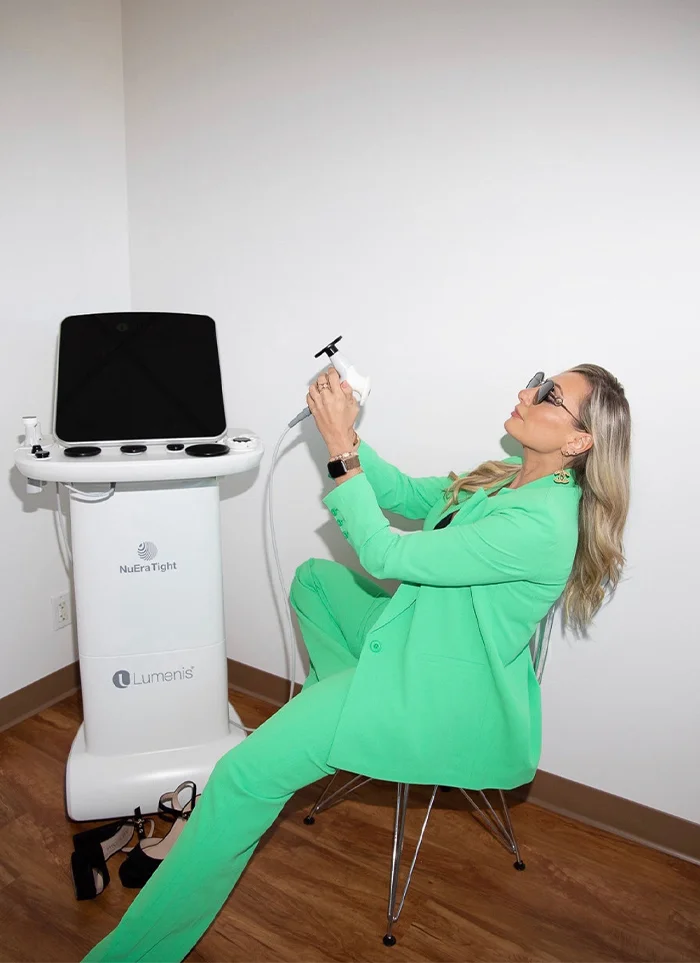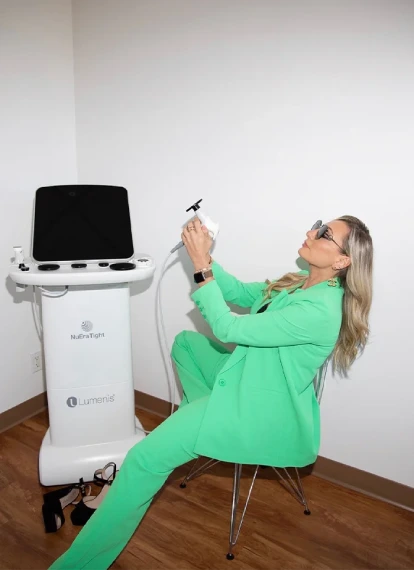 Non-invasive body contouring to reduce fat, slow the signs of aging, smooth wrinkles, and tighten the skin. Innovative radiofrequency technology is used to heat layers deep in the skin. Treatments boost collagen production and deliver lasting, skin-tightening results. Treat your skin today with Lumenis NuEra Tight.
Achieve improved balance with lymphatic drainage from Ballancer Pro. Treatments can help enhance athletic performance and improve overall wellness. Reduce water retention and inflammation, boost immunity, enhance recovery, relieve stress, relax muscles, and more. Discover new vitality with Ballancer Pro.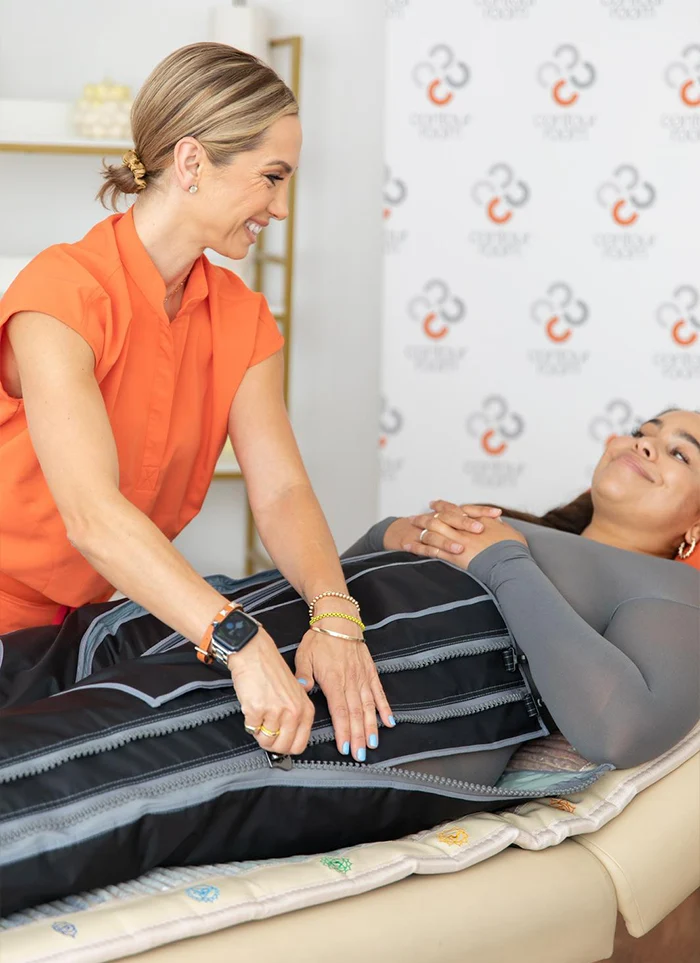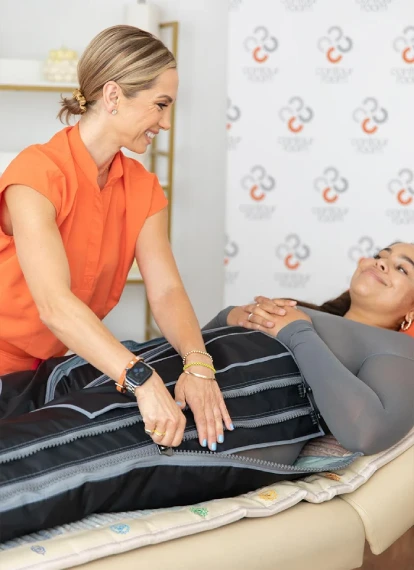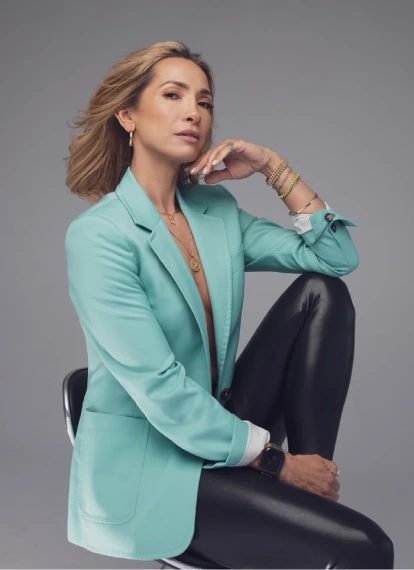 Achieve a younger-looking, more rejuvenated appearance with Sofwave. This innovative non-surgical treatment is FDA-cleared to tighten skin, minimize lines and wrinkles, and reduce cellulite to help you look and feel better than ever. Reverse signs of aging on the face and reduce cellulite on the body for smoother, less dimpled skin.
Experience remarkable skin rejuvenation with Exion. This revolutionary treatment utilizes RF energy and AI technology to address a vast array of concerns and effectively improves the appearance of skin in 23 different areas of the body. Achieve the skin you desire with quick, single-pass procedures.
True aesthetics is not just skin deep, but starts from within. We choose technologies that were originally designed for physical therapy to enhance functionality and promote wellness. By combining cutting-edge technology with holistic and personalized treatments, we strive to help you look and feel your best.
ABOUT OUR MED SPA IN SHERMAN OAKS
At our luxury med spa in Sherman Oaks, Contour Room™️ prioritizes the art and science of body contouring. Our mission is to give you incredible body-shaping results by combining hi-tech technology with holistic, personalized treatment plans. Body by Contour Room™️ is a Contour Room™️ trademark based on very unique protocols and treatment combinations developed over the course of 20 years of hands-on practice and continued education. We continuously educate ourselves on the latest breakthroughs in body contouring technology to provide Sherman Oaks clients with the best results possible.
We built this space with intention at heart – the intention to provide the tools and techniques to help you look and feel your best. True beauty starts on the inside. That's why we choose state-of-the-art body contouring treatments designed to make you feel stronger, healthier, and full of life. We believe in what we do and personally try each device to ensure we only provide the best treatments to our clients. During your consultation, we will create a customized roadmap to see what should be addressed first to achieve your individual aesthetic goals. We are excited to help you start your transformation journey right here in our premier Sherman Oaks med spa.
THE TECHNOLOGY OF OUR MEDICAL SPA
Over the course of years, the experts of our Sherman Oaks medical spa have used their knowledge and expertise to create three different treatment protocols. These protocols are very specialized combinations of different technologies that we have found complement each other the best. Our first protocol is the Body by Contour Room Premium. This 90-minute treatment utilizes Endermologie, Z-Wave, and the Ballancer Pro to stimulate, decongest, and flush. The second protocol is the Body by Contour Room Select, which includes Radiofrequency treatment to reduce fat and Z-Wave and Endermologie to reduce cellulite, firm the skin, and enhance fat reduction. The last one is the Body by Contour Room Elite, which encompasses two areas with Emsculpt.
First, we use this advanced body sculpting technology to target either the back of the thighs or stomach and the glutes or the biceps and triceps. In the Elite protocol, Emsculpt treatment is followed by Endermologie and Z-Wave for optimal body contouring. Look and feel better than ever with one of these specialized combinations of treatments.
BOTH ALEX AND ROLA ARE AMAZING AT WHAT THEY DO. I FEEL VERY COMFORTABLE IN TRUSTING THEM TO MAKE MY BODY LOOK GREAT.
Each of our treatments has been chosen for its safe, effective, and innovative capabilities. Many of our treatments, like Emsculpt NEO, Z Wave, and more, have been featured in major publications. Discover balance and beauty from the inside out with revolutionary, highly effective treatments at the Contour Room™️ .
TRANSFORM. RENEW. REJUVENATE. CONTOUR THE BODY OF YOUR DREAMS.

Scheduling an appointment is a smooth process. The staff is very welcoming and personable and made me feel very comfortable. The space is well-planned and decorated and creates a peaceful, calming environment. The treatments I received were very effective and reasonably priced. Alex has years of experience and designed a treatment plan based on what I expressed I hoped to achieve. She is very detailed oriented and passionate about her work. Overall it was a great experience, and I highly recommend Contour Room™️ !

Love Contour Room™️ !! I had been wanting to try Emscuplt for quite some time and decided to finally give it a go. Contour Room™️ was quick to get me an appointment, they were super professional, and I had the best experience. I liked it so much that after my 4 visits on my abs, I booked another 4 visits for my butt! So grateful to have found Contour Room™️ – it's the only place I'll go for all things sculpt.

Five stars is not enough!!! I love going to Contour Room™️ for my weekly appointments. It's a great, welcoming environment, and the staff is friendly and sweet. I started with Rola a few years ago when I went for my first Endermologie treatment and I haven't stopped. She has transformed my body, and I couldn't be more pleased. They are always ahead of the industry with new machines, and I have had treatments with all of them to treat specific areas. I love them all, but for me, Endermologie is a favorite. Make an appointment and check them out, you won't be sorry.
Med Spa Sherman Oaks FAQs
By submitting this form you agree to be contacted via phone/text/email.
* Reply "Stop" to opt out.
*By submitting this form you agree to be contacted by Contour Room™️ and receive marketing messages via phone, text or email. You can unsubscribe from these communications at any time. We commit to protecting and respecting your privacy. For more information, please review our Privacy Policy.